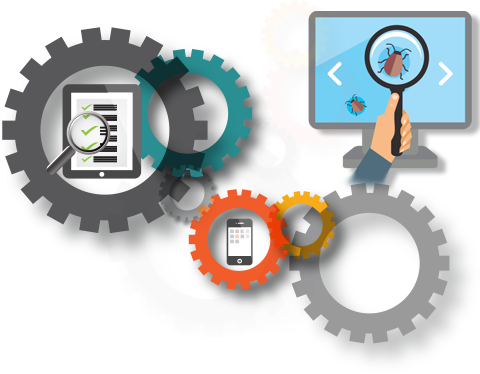 Quality Assurance
Quality assurance, or QA for short, refers to planned and systematic production processes that provide confidence in a product's suitability for its intended purpose. It is a set of activities intended to ensure that products (goods and/or services) satisfy customer requirements in a systematic, reliable fashion. QA cannot absolutely guarantee the production of quality products, unfortunately, but makes this more likely.
Two key principles characterize QA: "fit for purpose" (the product should be suitable for the intended purpose) and "right first time" (mistakes should be eliminated).Software quality assurance (SQA) consists of a means of monitoring the software engineering processes and methods used to ensure quality. The methods by which this is accomplished are many and varied, and may include ensuring conformance to one or more standards, such as ISO 9000 or CMMI. SQA encompasses the entire software development process, which includes processes such as software design, coding, source code control, code reviews, change management, configuration management and release management.
ALGEBRAIT can provide a full software testing solution from test plan development to execution. Our software testing consultants have expertise in complete Quality Life Cycle Management from inception, integration, execution to release management.